Plastic
---
Technology
We keep pace with the ever broadening applications and the necessary technologies to meet the needs of the industry. Through continuous research and development, we keep our products and our customers up-to-date with the latest innovations in the marketplace.
Production
Our staff's technical training and product knowledge help them to match specific products to customer needs. Our plant utilizes the latest, state-of-the-art manufacturing equipment to insure a consistent level of quality on a continuous basis.
Raw Materials
We use only premium grade polyethylene resins to produce these demanding products.
Quality Control
All resins and additives are tested and must meet stringent standards before being processed.
During Production - An extensively trained quality control team performs continuous testing to insure that industry standards are met.
After Production - Additional testing is done on production samples in our in-house laboratory before products are released for shipment. Product improvement is an on-going process on test farms and sites throughout the U.S. This allows us to progress with today's high-tech industry demands.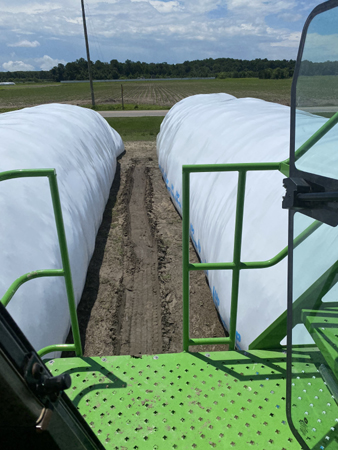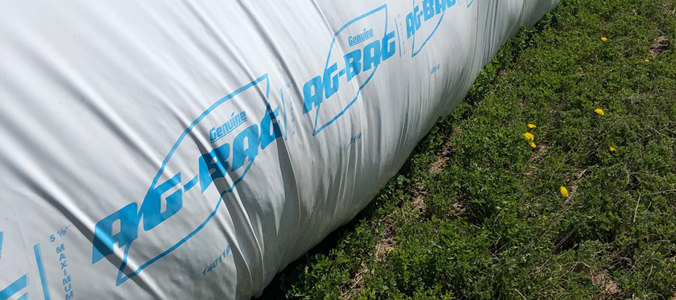 Genuine AG-BAG Palletizing List
| | |
| --- | --- |
| PRODUCT NUMBER | QTY/PALLET |
| SBAB08-100 | 10 |
| SBAB08-150 | 10 |
| SBAB08-200 | 8 |
| SBAB08-250 | 6 |
| SBAB08-300 | 6 |
| SBAB09-135 | 10 |
| SBAB09-150 | 10 |
| SBAB09-200 | 8 |
| SBAB09-250 | 6 |
| SBAB09-300 | 6 |
| | |
| --- | --- |
| PRODUCT NUMBER | QTY/PALLET |
| SBAB10-150 | 8 |
| SBAB10-200 | 6 |
| SBAB10-250 | 6 |
| SBAB10-300 | 6 |
| SBAB12-200 | 4 |
| SBAB12-250 | 4 |
| SBAB12-300 | 4 |
| SBAB12-500 | 2 |
| SBAB14-300 | 2 |
| SBAB14-500 | 2 |
Brochure